With the launch of the Alta Alella MIRGIN as a Gran Reserva, we reaffirm our commitment to the highest quality in our entire range of cavas. Organic philosophy, naturalness and transparency are the essence of Alta Alella MIRGIN Gran Reserva 2015, an expression of marine freshness with more than 30 months of ageing.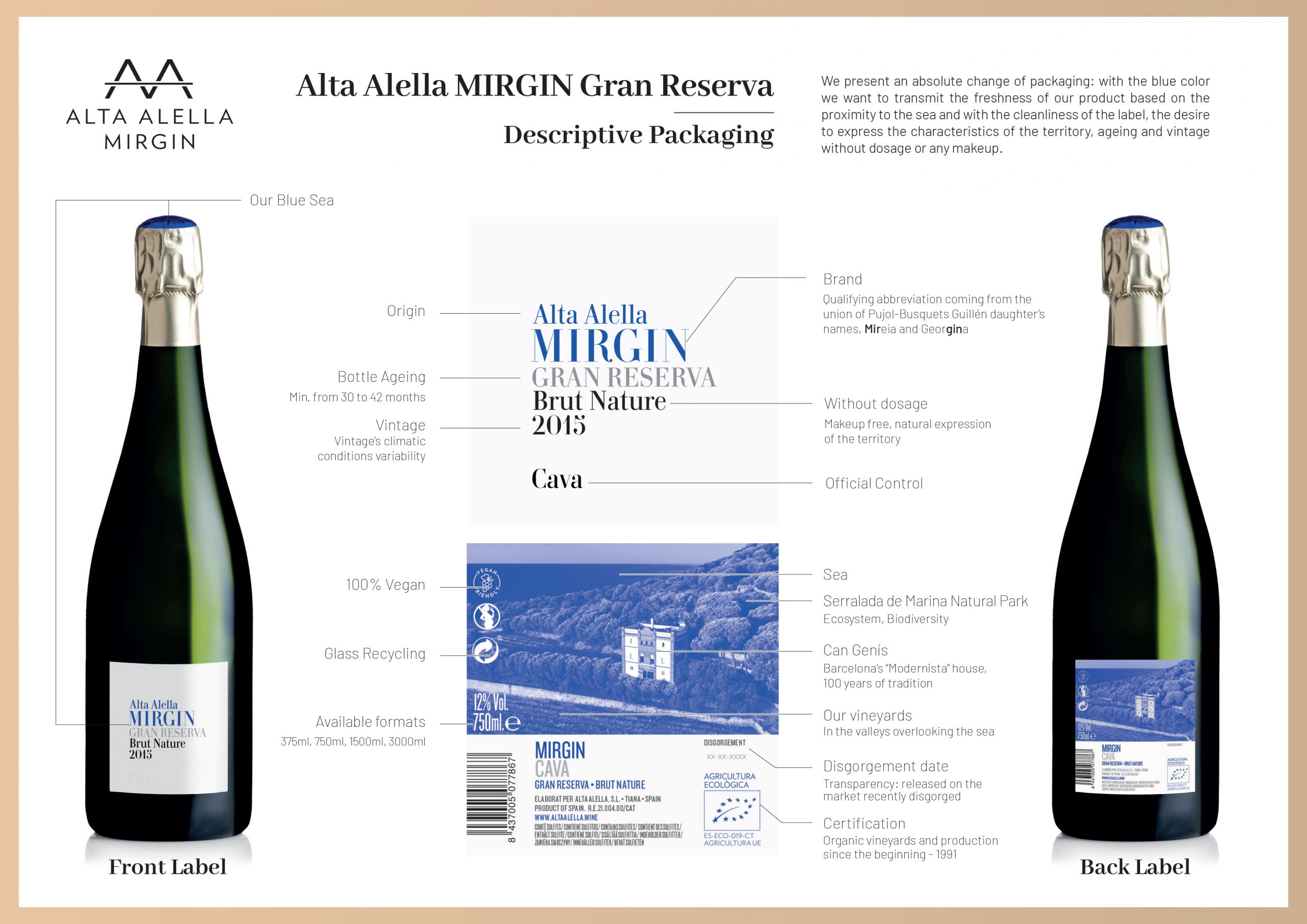 The image of our products is a physical representation of the winery's values: with the new design of the Alta Alella MIRGIN Gran Reserva Cava, we wanted to create a simpler, direct and natural composition that is recognizable in all materials and formats.
We present an absolute change of packaging: with the blue color we want to transmit the freshness of our product based on the proximity to the sea and with the cleanliness of the label, the desire to express the characteristics of the territory, ageing and vintage without dosage or any makeup.