Description
---
AA Maller · Cava
The moment to fully enjoy Macabeu with all the senses.
Our newborn sulphite-free cava is the maximum expression of the well-known variety: vibrant, electric, fresh, original, versatile and cheerful.
Quite remarkable, is its amazing loveliness and smoothness on the palate, something which is only achieved with excellent grape maturity.
"Maller is a Macabeo boasting floral and citrus overtones and a creamy mouthfeel due to its ageing on the lees. You can only achieve this varietal expression when you have good grapes; time will prove us right in everything else." .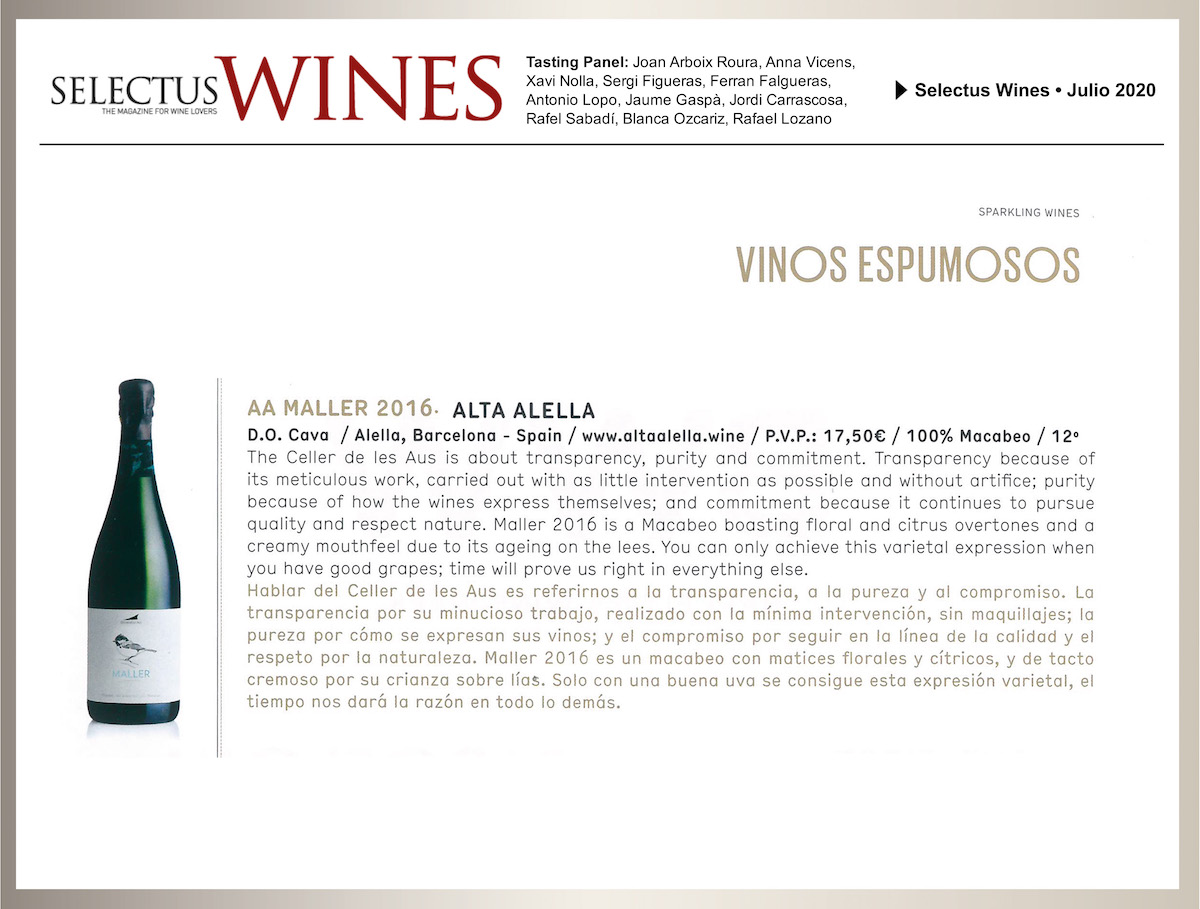 ---