---
AUS Pét·Nat · White Wine · Natural, no added sulfites
Our crispiest and surprising Pansa Blanca!
Pét-Nat, French term referring to "Pétillant Naturel", also known as Ancestral Method. This method produces a simpler, more rustic sparkler than cava, one that is traditionally unfiltered, lightly cloudy, and bottled with a crown cap, rather than cork and a muselet.
Opening each bottle is a surprise, evocative of the time and place where it was bottled!

The best wines of 2020 according to Fuera de Serie – Diario Expansión
"…glou glou… the kind of wine you can easily drink on their own."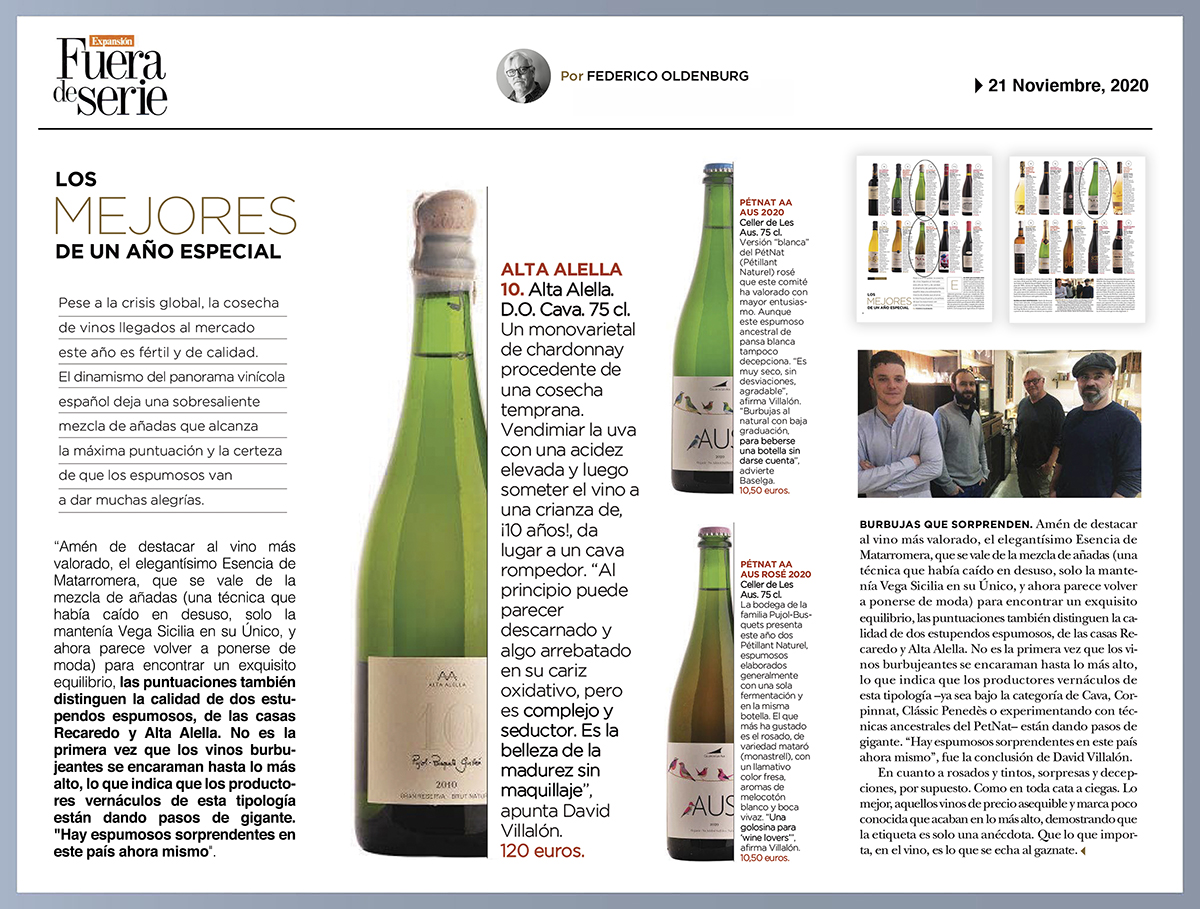 ---