The harvest is always the most special and important time in the winery, when we gather the fruits after a year of hard work and passion dedicated to the vineyard. We are thrilled to share with you the key points of the 2023 harvest:
Let's start harvesting!
On July 31st, we picked the first grapes of the year, starting earliest harvest ever in the winery's history.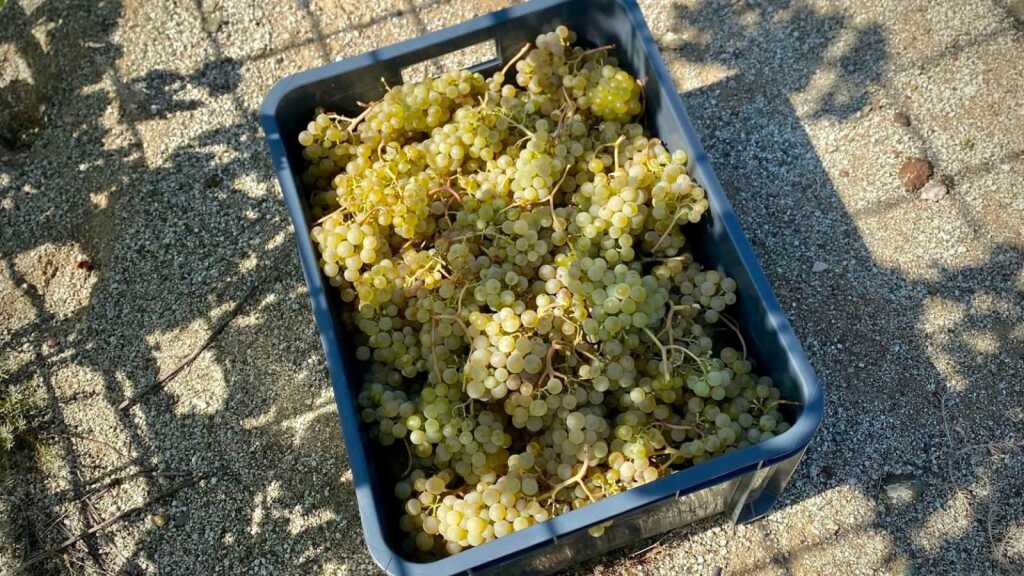 Fist grapes of 2023 harvest (July 2023)
Drought impact on vineyards
This year's growing season was marked by a rainfall that is more characteristic of a desert climate. This has led to irregular growth in the vineyards, especially in the older vines. The roots of the older vines are deeper and, as we have had years of drought, they have practically no water and it is more difficult for them to develop. The younger vines, on the other hand, root closer to the surface and have been able to take advantage of the low quantity of water that has fallen. Also, the vines at the edges of the vineyard have grown more than those in the middle, as the roots have had to compete less for the nutrients.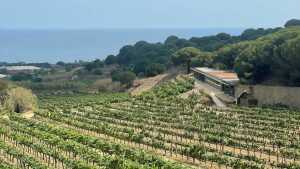 Image showing the irregular growth of the vineyard (June 2023)
Meticulous selection in the vineyard
Due to the conditions described, the vines have produced very different grapes and it will be a year of careful selection and picking the same vineyard multiple times to ensure that all the grapes are at their optimum ripeness. A task that we are able to carry out at Alta Alella because we harvest entirely by hand, and we have a team that knows the vineyard well, as it is the same one that looks after it throughout the year.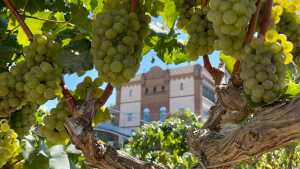 Picture of the Paraje Calificado Vallcirera with Can Genís in the background (August 2023)