---
AUS Tallarol · White wine · Natural, no added sulfites
The saline minerality of Pansa Blanca with all its boldness.
"Oh wow! That might be one of the best natural wine I have ever reviewed. It is herbal and refreshing, lots of citrus notes and just a little bit of oxidation."
"Plentiful lemon and tarragon note on the palate. Green and elevated acidity. Imperative for natural-wine lovers. I am honestly impressed."







La Guia de Vins de Catalunya 9,76/10
"Apple, Yeast, Fresh, Extraordinary, Pear, Apricot".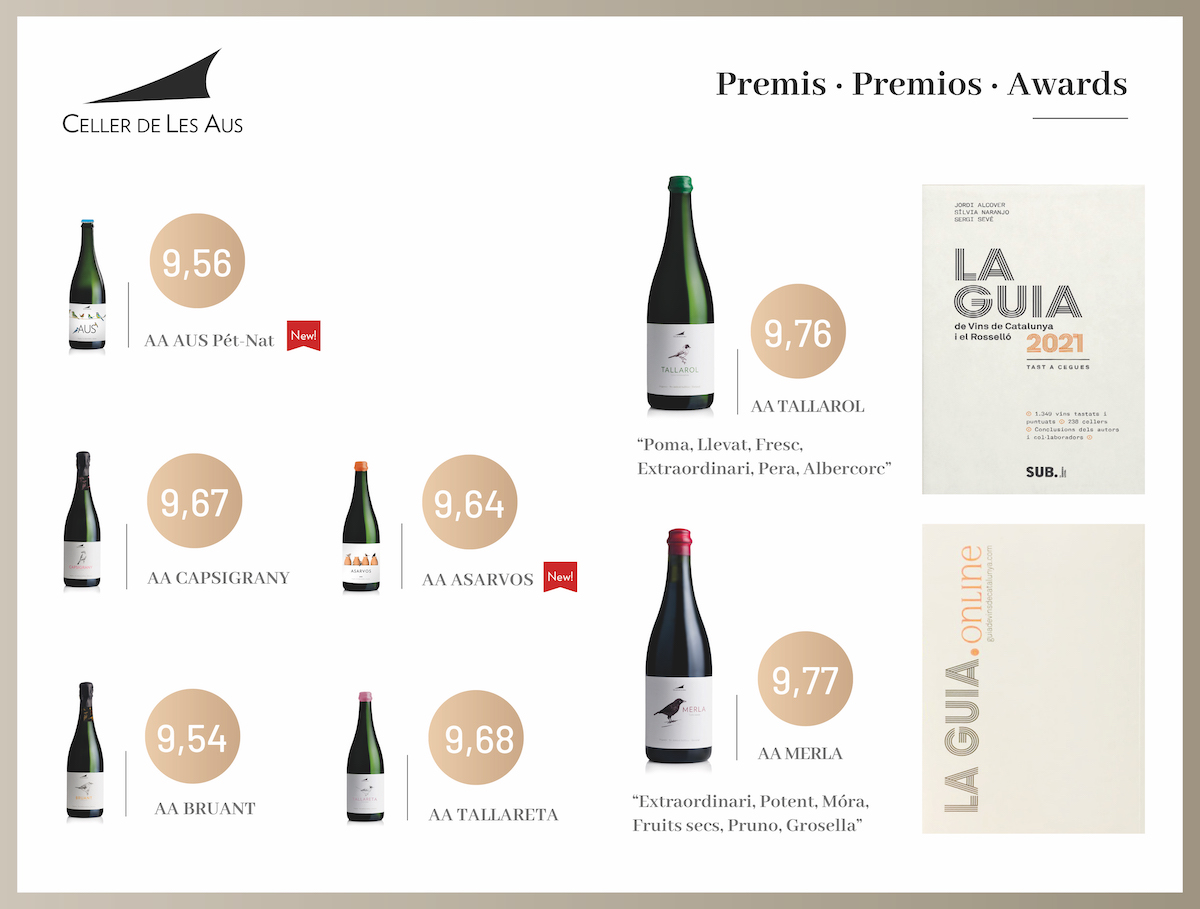 ---