---
AUS Orange wine · Natural, no added sulfites
The wild freshness of the trio Sauló soil · Pansa Blanca & Rosada · Mediterranean sea.
Amber color with golden hues. Consistent and powerful aroma -characteristic of the skin-fermented white wine-, hints of fennel and citrus (tangerine peel).
Unctuous and aromatic wine with saline notes, good acidity and a fresh, well-balanced and long aftertaste.

Cesar Canovas, Wineissocial
"un perfil diferente […] un vino extraordinario, super sabroso, con mucha mucha personalidad".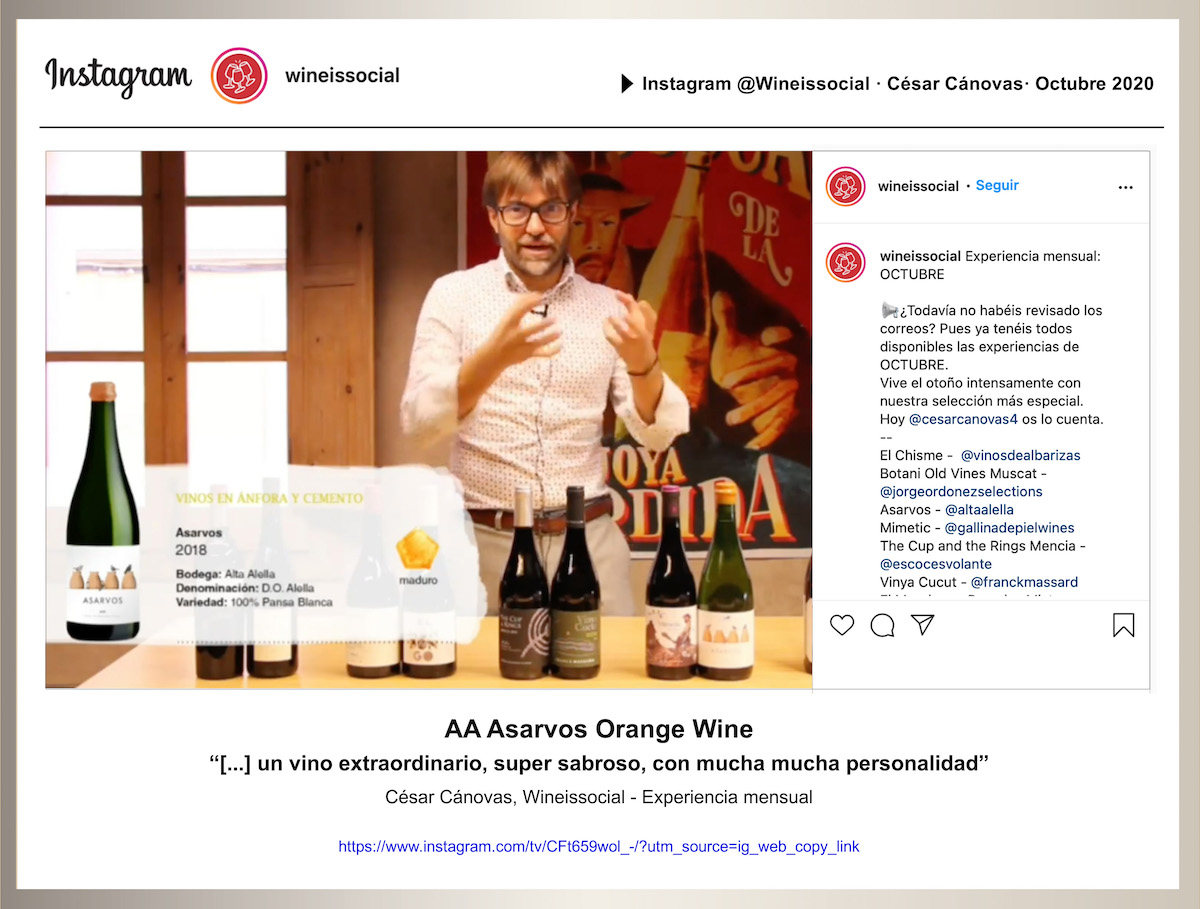 ---