---
AUS Pét-Nat Rosé · Rosé Wine · Natural, no added sulfites
Our nude and daring Mataró' sparkling!
Pét-Nat, the latest trend, following in the footsteps of natural wines made with minimal intervention and seeking the maximum expression of the terroir.
By popular request, this vintage, also in pink! Dry wine with a fizzy crunchy bubble. Expressive and fresh with a predominant flavor of red fruit with lovely citrus notes (grapefruit) and a a slight touch of saltiness. Whoever tries it, falls in love: a must for an aperitif!
The best wines of 2020 according to Fuera de Serie – Diario Expansión
"A treat for "wine lovers"…" .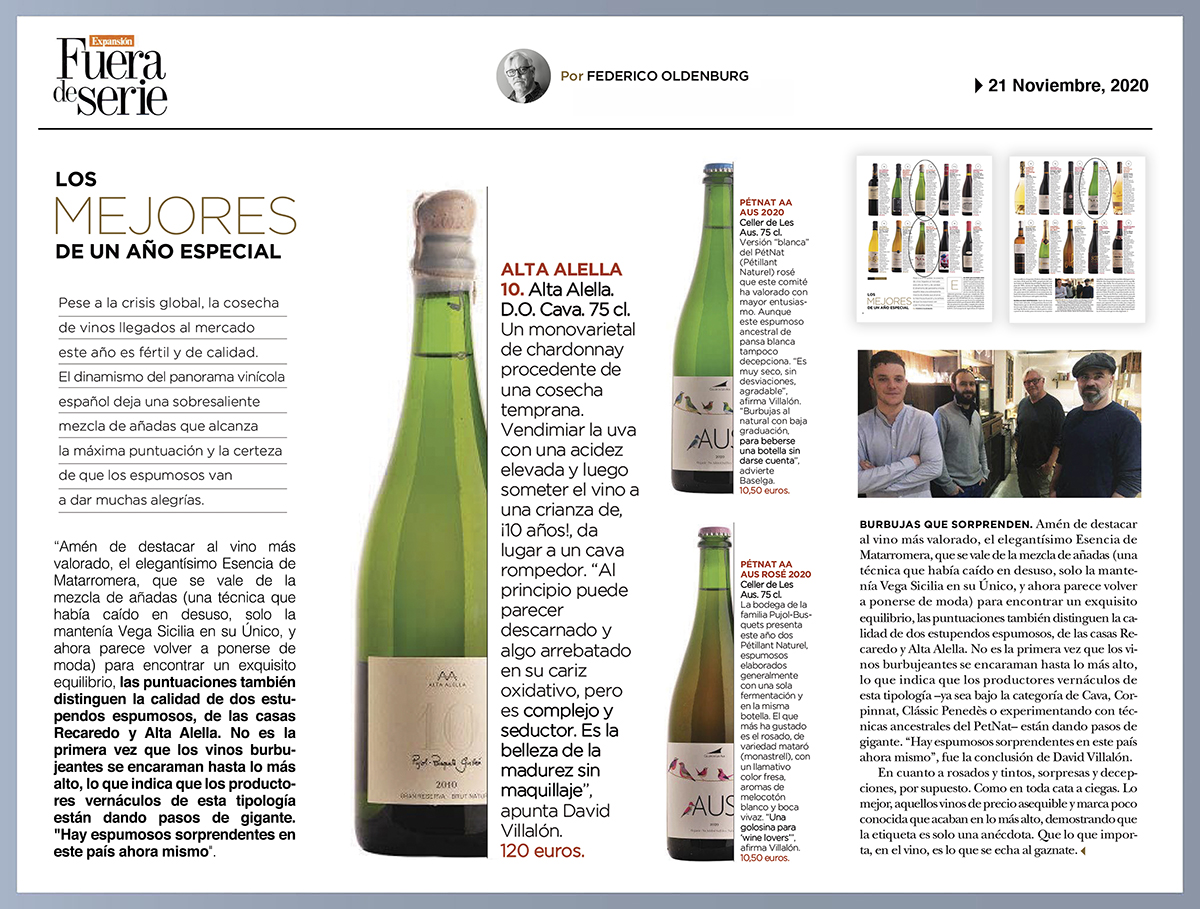 ---