---
Alta Alella Dolç de Neu · White sweet wine
A subtle balance of sweetness and fruit's acidity.
This wine blazes with intense hints of fruit skin and flower aromas. On the palate, fresh and personalized acid-sweet balance, with tingling acidity that highlights lemony notes on the finish.
The Mediterranean adaptation of an icewine; the one to enjoy pairings with foie gras, cheeses, white chocolate or citric desserts.



"Aromas of grilled corn, haystack and dried apricot […] it finds its groove amid honeyed flavors of stone fruit and pineapple. By the time this finishes, mango and pineapple flavors are in full bloom."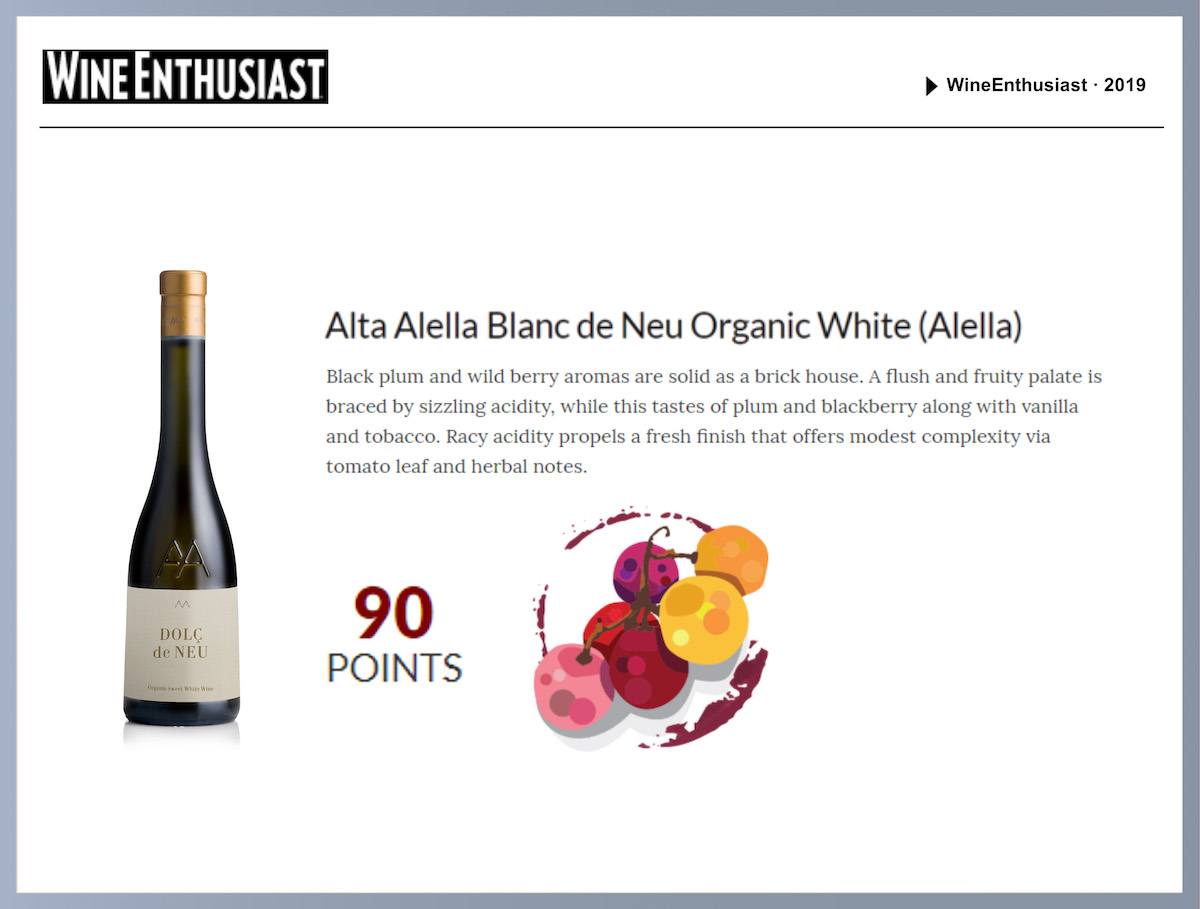 ---